Nordet
2016-2017
"PREMIUM BASIC" 3-WAY TOTE & HEADWEAR



"SEAFOX" 3 WAY-BAG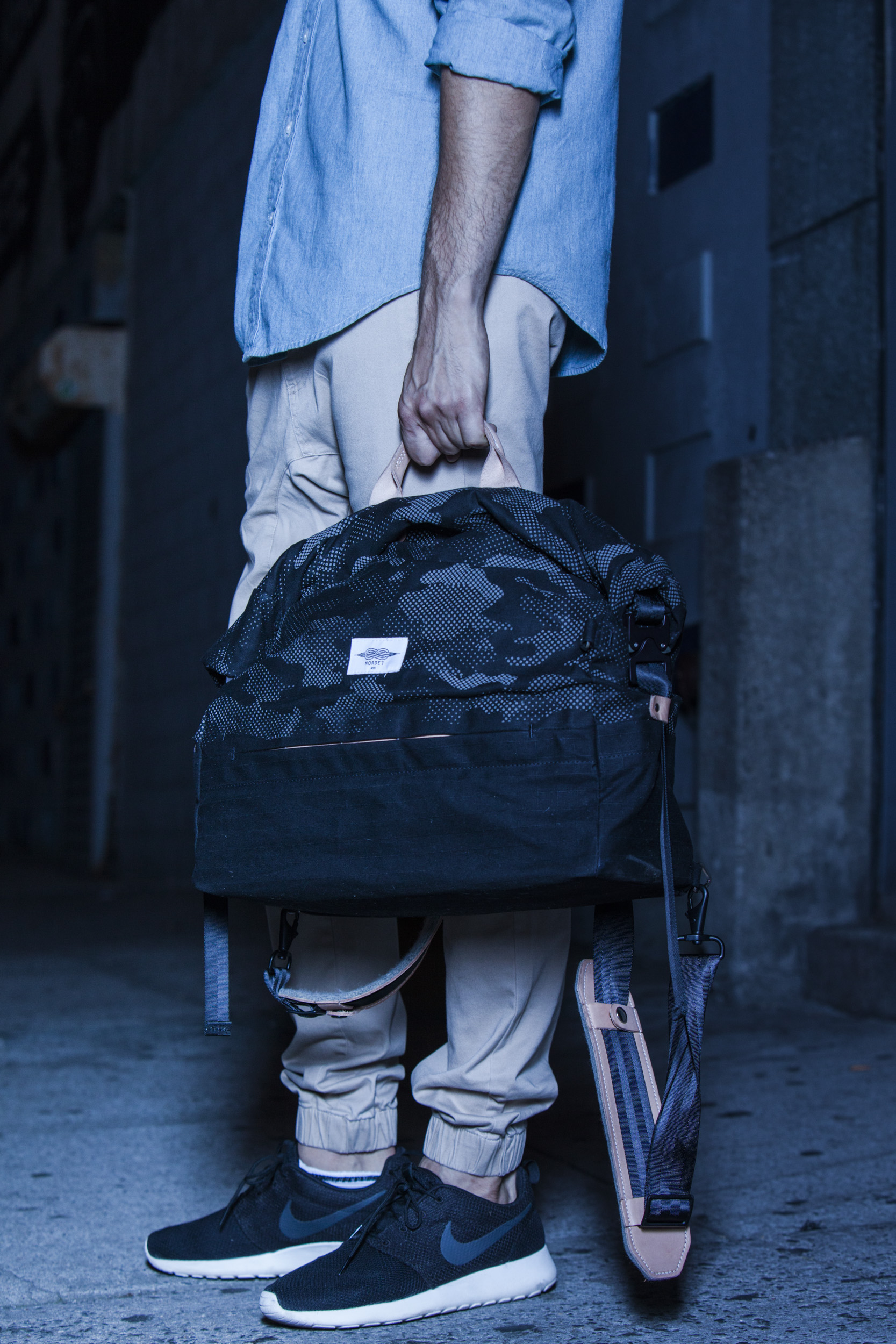 The "Seafox" bag is a versatile carry good that can be worn as a shoulder bag, a backpack or a tote bag as well.
The rolltop closure lining is used to create some unique color combination and change the flavor of the bag, from nautical to commuter.
Materials used are waxed canvas, leather & cordura; and Cobra military buckles.

Creative direction, product design & development for recently launched Nordet label.

Nordet's goods are an innovative and unique blend of premium natural and technical fabrics for a city-soft touch and the toughness required for seaside outdoor use, bringing fashion and the outdoors together; from Downtown Manhattan to Rockaway's beaches.

Thanks to its integrated three-way carry option, Nordet premium basics tote bag may easily be used for commuting, shopping, walking or bicycling.
This is emphasized by the application of reflective details, stealth during the day but visible at night, for late bicycle rides.

Some headwears use the same selected fabrics and reflective details as the Nordet premium tote bag, ready for the mix and match.
""PREMIUM BASIC" LEATHERGOODS
The collection is completed by some leathergoods "commuter centric", such as a reversible belt & keychain, with the same reflective leather trim